THE PRETTY THINGS
Bursts of colour, delightful visages, geometric rhythms, contrasting titles.
Collage and watercolour on 16"x16" wood panel. The world is black and white, green and blue. "There's a shadow creeping slowly over everything, and one more shadow won't help anything, so go away." – Mike Trebilcock  

Sold
Mu

sic: 
Today I Hate Everyone, The Killjoys
I Am The Makings Of A Bomb
Collage and watercolour on 16"x16" w

ood panel. Shapes of things to come in pinks, reds and yellows. "Let us hold our heads up high, 'cause we are proud, and not afraid to die." – Paul Hyde and Bob Rock  

$600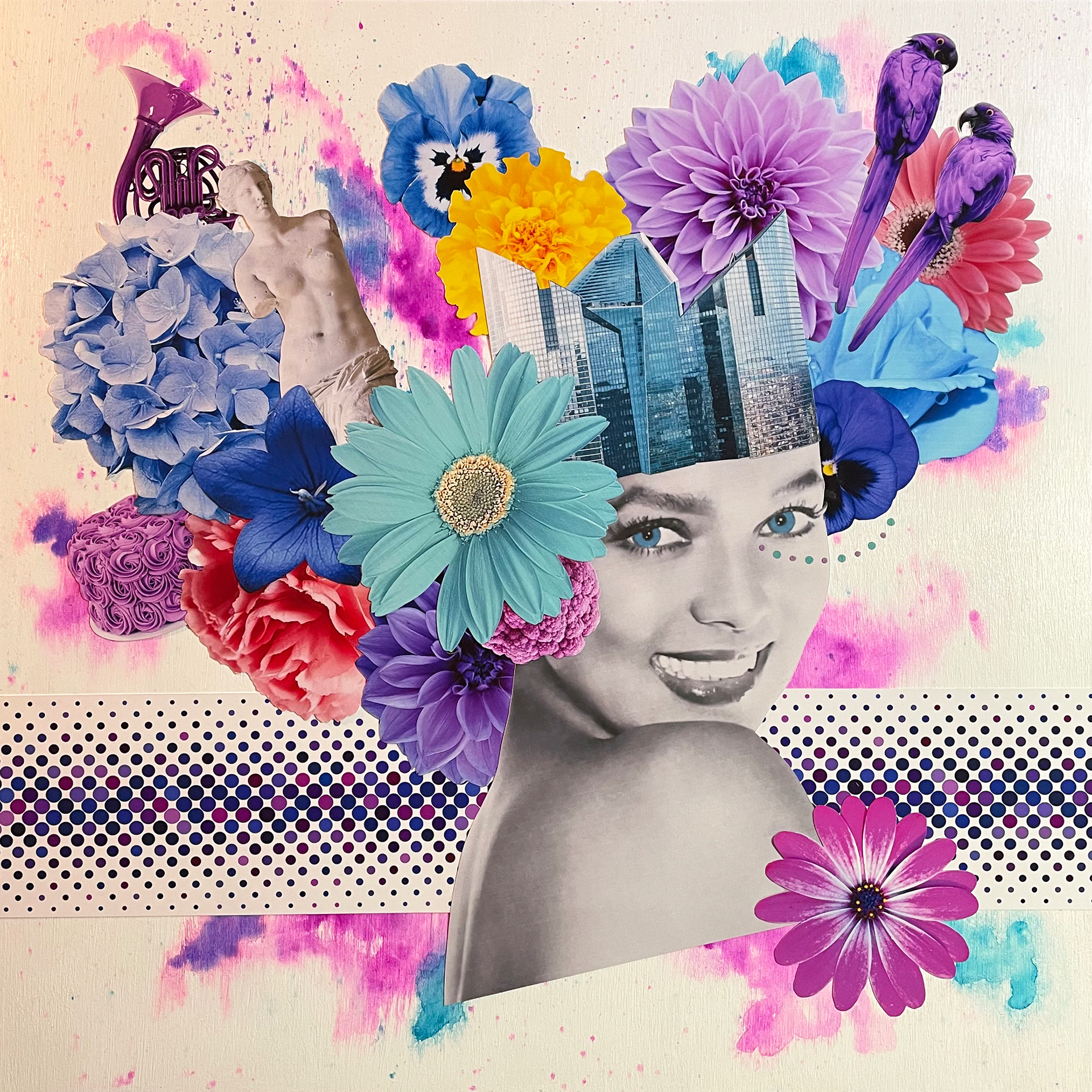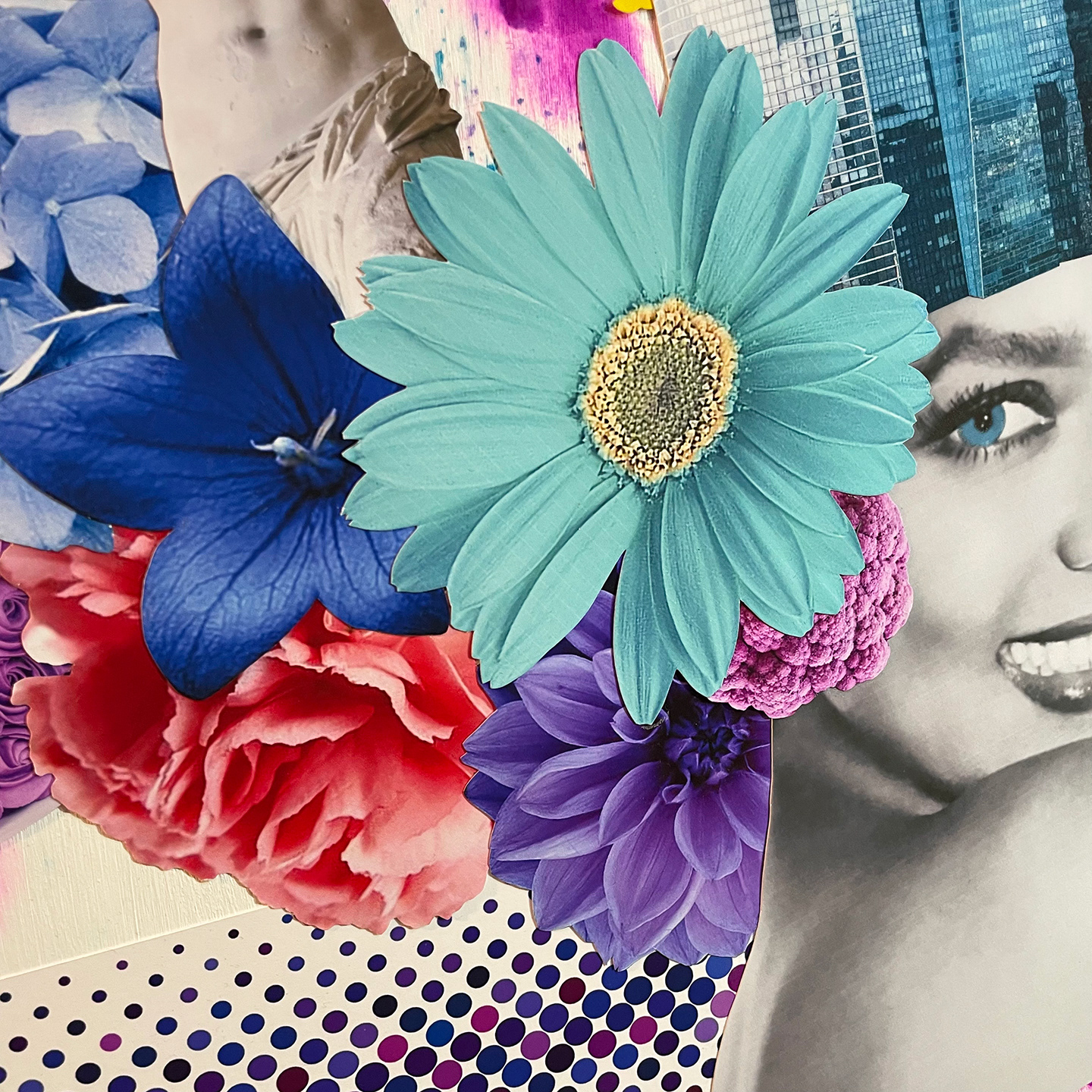 Should I Believe That I've Been Stricken?
Collage and watercolour on 16"x16" wood panel.

Purples and blues collide with brighter shades of not-so-pale. "Here are we, one magical moment, such is the stuff from where dreams are woven." – David Bowie  

$600
Mu

sic: 
Station To Station, David Bowie